One-to-one oral English course: learn with a Westerner tutor in Hong Kong
Private English lessons at beginner, intermediate and advanced level to improve your conversation, pronunciation, grammar, listening and speaking fluency skills
Oral English course for adults, university, secondary (F1-F6) and upper primary school students (P4-P6) is available in our tutorial centre in Mong Kok.
You can take your communication classes with a Westerner teacher individually at your our own speed or learn English in a small group with your friends.
The training is designed to improve your speaking (fluency and accuracy), listening (for meaning and details), pronunciation, conversation skills, grammar and vocabulary to speak with native English speakers in HK and abroad whether it is work, travel, study, socialising or leisure.
English learning methods

| Your English conversation skill level | English Foundation Building | English Conversation |
| --- | --- | --- |
| | Focus on correct pronunciation, grammar, listening and speaking | Focus on conversation, fluent speaking and understanding others |
| Advanced | Recommended: 0%-30% of the lesson time | Recommended: 70%-100% of the lesson time |
| Intermediate | Recommended: 50%-70% of the lesson time | Recommended: 30%-50% of the lesson time |
| Beginner | This is the main learning method | As your English improves you can have sometimes simple, short conversations |
Notes about the learning methods
There are two basic methods to learn English that together cover all the skills and knowledge you need to communicate effectively.
One is building the foundations: learning the correct words, grammar and pronunciation, as well as listening to and understanding the details of what you hear and saying them correctly. This means practising simple structures and sentences to make them faster and automatically accessible in your mind. Foundation building is not just for beginner. At any level there are new words, idioms, grammar structures that you can learn.
The other method is conversation: understanding stories and speeches and expressing your ideas effectively by speaking fluently. This is about the big picture aspect of communication, the meaning, rather than the small details and accuracy.
What we do in the class depends on your oral English skills (listening and speaking).
Beginner level: you don't understand what people say or you cannot speak effectively.
Intermediate level: you can make conversations about easy topics with simple vocabulary and grammar.
Advanced level: you can make longer conversations about almost anything.
The better your oral communication skill is, the more options you have to choose what and how you want to learn. As you improve, the length of the conversation part of the lesson should increase and the foundation building part decrease.
Foundation building method: you get a short conversation segment (e.g. 10 seconds long) to observe and learn the words, grammar and pronunciation. After a few minutes of preparation you say the same sentences and the teacher corrects your mistakes. This is listening, learning, self-testing and then speaking but it is not conversation.
Conversation: here you focus on understanding a short story, speech or conversation (usually 20-60 seconds) and then you explain the meaning of the message or what happened in the story and then you may have a conversation about it with the teacher. Here the teacher usually does not interrupt you to correct your mistakes. It is not about the correct language details but about fluency, speed, understanding and thinking in English.
---
Features of the English lessons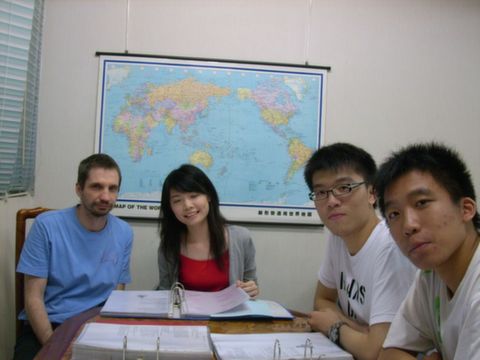 The lessons cover a wide variety of topics for general daily use, office, work and business, as well as for travel, shopping, eating out, movies and a lot of other situations.
If you are at higher level, intermediate or advanced, we will use stories and interesting and useful topics to help you not only speak but also think in English.
Studying can be fun and effective with a foreigner. It is not only language learning but it is also a cultural exchange. There is only one teacher at our tutorial centre and he has been teaching English in Hong Kong since 1999 for local Hong Kong and Mainland people.
The exercises will improve your brain's language processing speed, your auditory memory and your ability to focus intensively. It is important to develop your learning effectiveness and efficiency so you can spend less time and improve faster.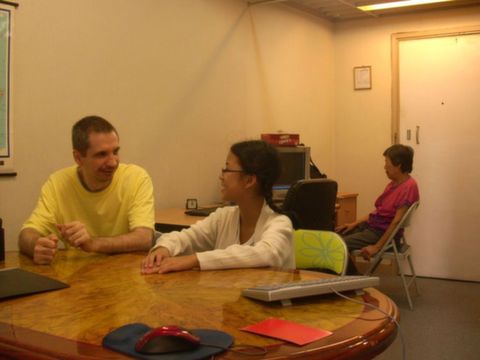 The number of students in your private English class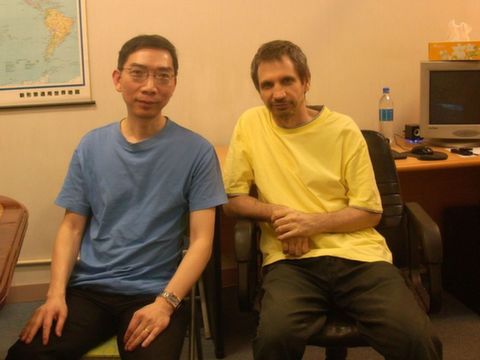 Studying 1-to-1 is the most effective way to improve your English. When you learn individually you get the full attention of your English teacher and he can choose the teaching material and method to fit to your personal needs, speed and English level.
If you want to learn English language in a group, choose a small group class. In our English tutorial centre you can learn with your friends (2-4 people in the class) and enjoy your privacy. However, be sure that all the people in your study group are at the same level and want to learn the same things.
Students' testimonials about the English conversation course and the tutor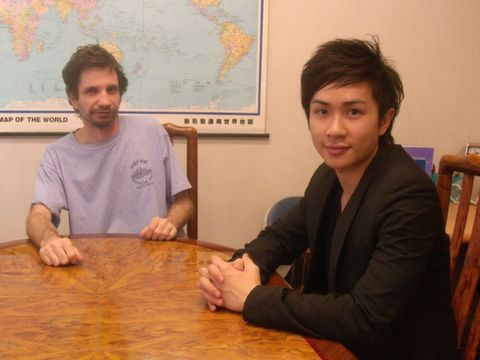 "I came to learn to practice my English in this language learning centre, but then I realized that the topics in the lessons are very useful. My English conversation has improved a lot, as well as I know how to improve myself." – Angela
"This English course is really very practical. Why didn't teachers teach these useful things at schools?" - Ming
"The lessons are fun and interesting and I like to come to the English lessons every time." - Joey
"After one year, my English is good enough for my career. Now, I know it is the time for me to move up my career ladder." - Katherine
"The job interview practice really helped me to become more aware how to answer the questions on the flight attendant job interview." – Sylvia
"Now I feel more confident to approach my overseas clients and talk more to my native English speaker boss in English." - Kelvin