Oral English courses with a Westerner tutor in HK
Learn English: one-on-one and small group English conversation lessons
English conversation courses for adults, university, secondary school and upper primary school students are available in our tutorial centre.
You can take English lessons with a foreigner English tutor individually or in a small group.
We provide English courses at all levels: beginner, elementary, intermediate and advanced level.
The classes are designed to improve your English speaking, listening, pronunciation, conversation, grammar and vocabulary.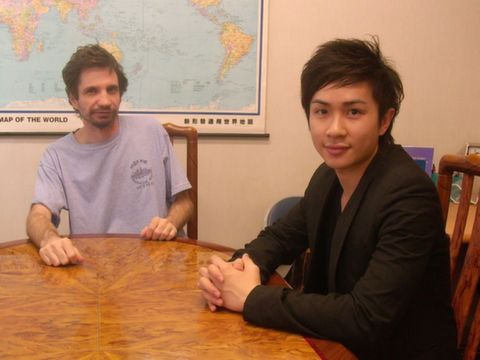 The English tutor has been teaching English in Hong Kong to Chinese people since 1999. The classroom is close to the Jordan and the Austin MTR stations in Kowloon, Hong Kong S.A.R.
The lessons cover a wide variety of topics for both general, daily situations and for work and business.
Studying English language is fun, effective and easy with a foreigner English teacher. It is not just English learning but it is also a cultural exchange. The teacher understands if you are shy to talk first and he will help you boost your self-confidence.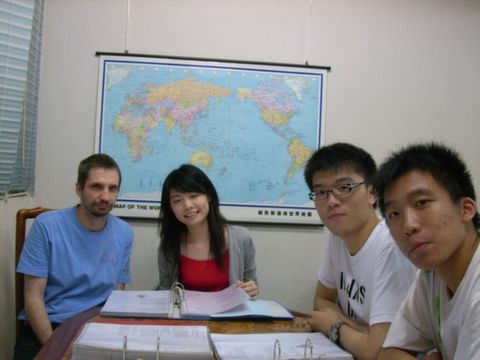 Main features of the English course and the tutor's teaching methods
Individual (one-on-one) and small private group conversation tutoring
Focus on listening, comprehension, talking, using correct grammar, words and expressions, memory improving, focus.
Very interesting discussion and conversation topics for advanced level students.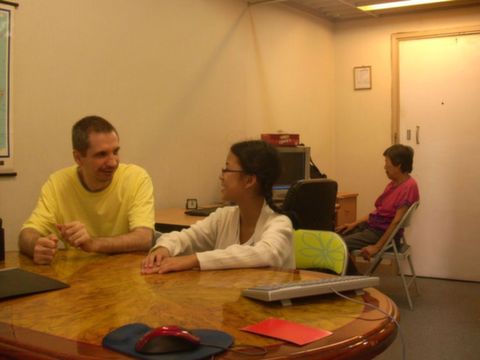 A special method developed by the private English tutor to help the students focus on the details when they read and listen - not just on the understanding the meaning of the information.
Focus on improving the student's learning skills, too. It makes learning English language more effective and efficient.
Besides words and grammar, learning the culture of your conversation partner helps in understanding each other.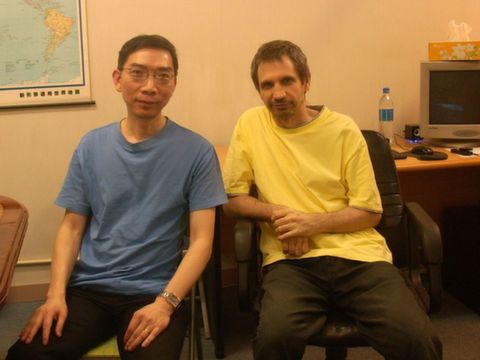 Studying 1-to-1 is the most effective way to improve your English. When you learn individually you get the full personal attention of your English teacher. Your private English tutor can choose the teaching materials and methods to fit to your personal needs, speed and English level.
If you want to learn English language in a group, choose a small group class. If you come with your friends, you can enjoy your privacy. The price per person in a group is cheaper than the price when you learn individually.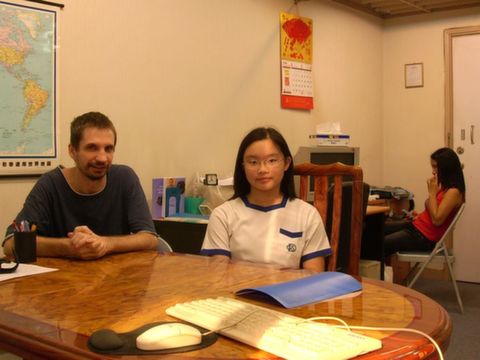 Students' testimonials about the English conversation course and the Westerner tutor
"I came to learn to practice my English in this language learning centre, but then I realized that the topics in the lessons are very useful. My English conversation has improved a lot, as well as I know how to improve myself." – Angela
"This English course is really very practical. Why didn't teachers teach these useful things at schools?" - Ming
"The lessons are fun and interesting and I like to come to the English lessons every time." - Joey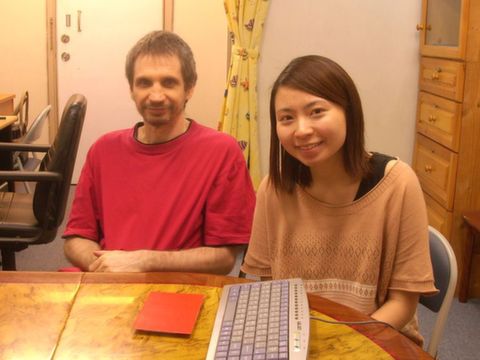 "After one year, my English is good enough for my career. Now, I know it is the time for me to move up my career ladder." - Katherine
"The job interview practice really helped me to become more aware how to answer the questions on the flight attendant job interview." – Sylvia
"Now I feel more confident to approach my overseas clients and talk more to my native English speaker boss in English." - Kelvin