Oral English course in HK: one-on-one and small group lessons with a foreigner tutor
English conversation course for adults, university, secondary school and upper primary school students is available in our tutorial centre.
You can take private English lessons with a foreigner English tutor individually or in a small group with your friends.
We provide English courses at all levels: beginner, elementary, intermediate and advanced level. The classes are designed to improve your speaking, listening, pronunciation, conversation, grammar and vocabulary.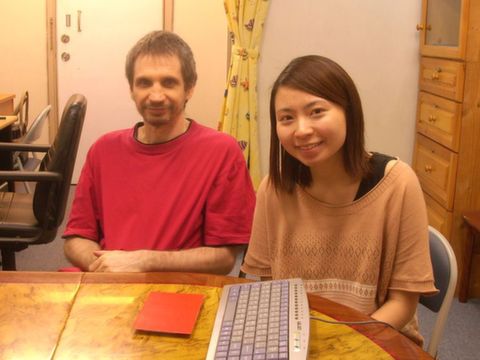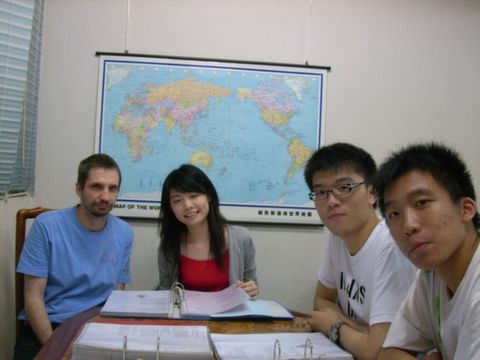 Features of the English lessons
The lessons cover a wide variety of topics for general, daily use,for office, work and business, as well as travel and many other situations.
Studying can be fun and effective with a foreigner. It is not only language learning but it is also a cultural exchange.
In the class we focus on listening, comprehension, talking, using correct grammar, pronunciation, learning new words and expressions and fluency.
There are lots of very interesting discussion and conversation topics for advanced level students.
The exercises will improve your brain's language processing speed and memory and the ability to focus intensively.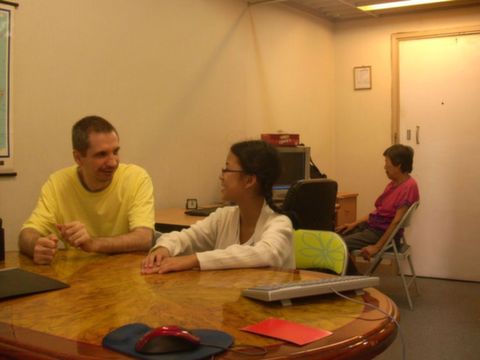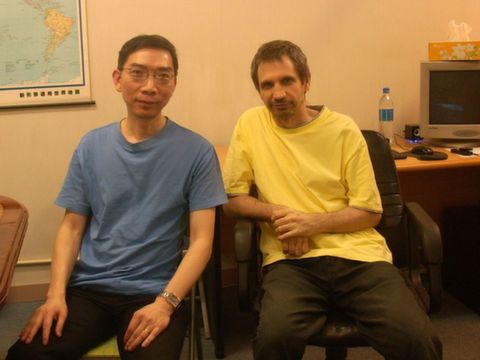 The number of students in your private English class
Studying 1-to-1 is the most effective way to improve your English. When you learn individually you get the full attention of your English teacher and he can choose the teaching material and method to fit to your personal needs, speed and English level.
If you want to learn English language in a group, choose a small group class. In our English tutorial centre you can learn with your friends (2-4 people in the class) and enjoy your privacy. However, be sure that all the people in your study group are at the same level.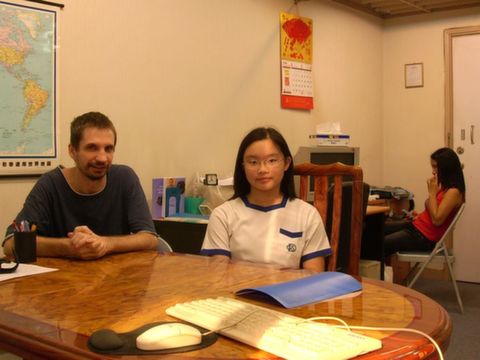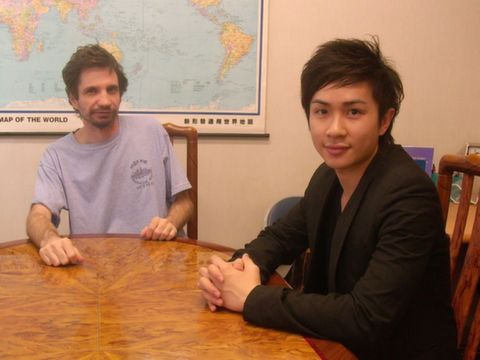 Students' testimonials about the English conversation course and the tutor
"I came to learn to practice my English in this language learning centre, but then I realized that the topics in the lessons are very useful. My English conversation has improved a lot, as well as I know how to improve myself." – Angela
"This English course is really very practical. Why didn't teachers teach these useful things at schools?" - Ming
"The lessons are fun and interesting and I like to come to the English lessons every time." - Joey
"After one year, my English is good enough for my career. Now, I know it is the time for me to move up my career ladder." - Katherine
"The job interview practice really helped me to become more aware how to answer the questions on the flight attendant job interview." – Sylvia
"Now I feel more confident to approach my overseas clients and talk more to my native English speaker boss in English." - Kelvin